Minimaliseren met Marieke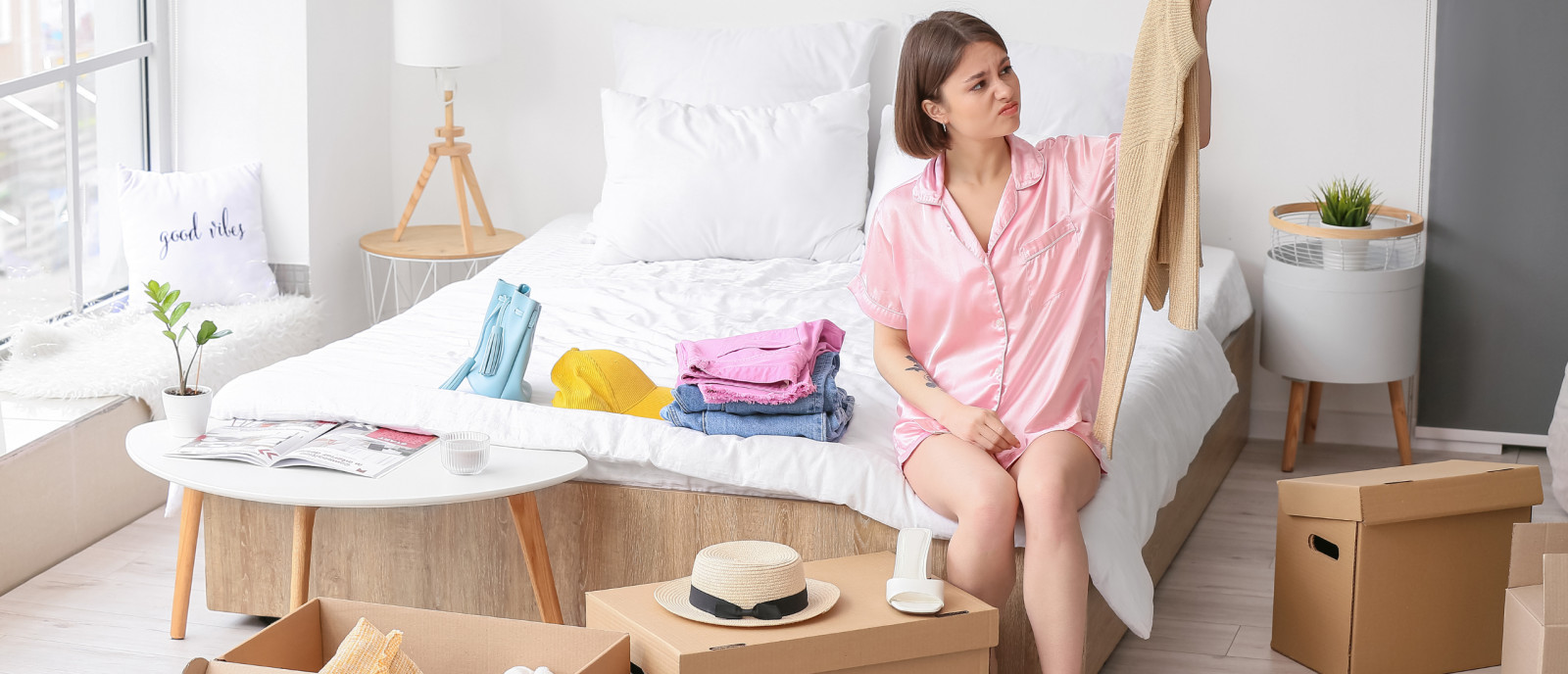 Onlangs kreeg ik een vraag of er een verschil is tussen opruimen en organizen.
Dit omdat er veel Professional Organizers zijn en die helpen onder andere met opruimen.
In mijn ogen is er wel degelijk verschil, als je puur op de twee werkwoorden afgaat:
Opruimen is door je spullen gaan en weg doen wat je niet meer wilt, wat je niet meer nodig hebt.
Dit gaat dus echt over het uitzoeken van wat blijft en wat gaat weg.
Organizen is het goed, logisch opbergen of organiseren van je spullen.
De spullen die je hebt en houdt.
Hier gaat het dus meer over het aanbrengen van systemen en de boel op een gebruiksvriendelijke manier indelen.
Opruimen komt eerst, dan Organizen.
Tenminste, als je last hebt van de hoeveelheid spullen om je heen.
Is dat niet het geval dan kun je de stap van het opruimen overslaan.
Maar als ik eerlijk ben dan valt er altijd wel iets op te ruimen, er kan altijd weer een laagje verder gegaan worden.
Opruimen is ook niet iets eenmaligs, het komt altijd terug.
Je kunt in principe dus onnodig veel spullen hebben maar wel goed 'organized' zijn.
Denk aan een kast vol met voorraad of een zolder vol met dozen met daarin spullen die je 'misschien ooit' nog wel eens kunt gebruiken.
Kleding die je al vijf jaar niet meer hebt gedragen maar die je toch maar bewaart voor als je 'straks' die tien kilo bent afgevallen.
Daarom is minimaliseren de volgende stap.
Dit gaat over ontdekken hoe weinig je nodig hebt.
Niet dat je geen spullen mag hebben maar omdat je meer ruimte wilt maken voor de spullen die je daadwerkelijk gebruikt en waar je blij van wordt.
Minimaliseren gaat ook over het vertrouwen hebben dat er altijd genoeg voor je zal zijn.
Het gaat over het aanbrengen van eenvoud op allerlei gebieden in je leven.
Rommel geeft onrust, het kost tijd, geld, energie.
Je hiervan ontdoen levert dus tijd, geld en energie op!
Het geeft overzicht en daarmee rust in je hoofd.
Dat begint altijd met opruimen, wat overblijft goed organizen en dan kun je gaan onderzoeken of je met nog minder kunt (waarschijnlijk wel), oftewel je kunt gaan minimaliseren.
Dit kost tijd en het is goed om daar de tijd voor te nemen.
Vind jij dit blog waardevol?

Leuk om een reactie van je te lezen, laat deze gerust achter!
En je kunt dit blog delen in jouw netwerk, dankjewel daarvoor.
Heb je een vraag?
Ik help je graag verder in een nieuw blog, stuur me een berichtje!
Kijk ook eens op mijn Youtube kanaal voor meer tips en inspiratie.